Rodger and Georgina's Web Site
The Night Sky
---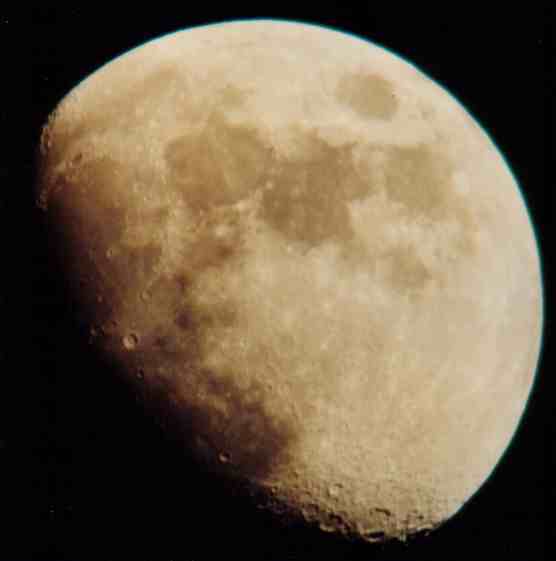 Astrophotography
Growing up in the countryside, you take for granted clear, dark skies at night. Increasing use of street light, security lighting and urban sprawl mean that for many of us now the night sky only reveals a few of its wonders. Luckily the changing phases of the Moon provide plenty to look at and allow for some imaginative photographs.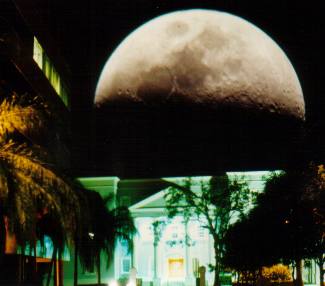 You can have a lot of fun with double exposure shots. These 3 photographs were made by taking photos of the Moon and then winding the film back and framing the picture for the shot. A telephoto lens or telescope allow for close ups of the Moon. Experiment with exposure times (note down setting for each shot). The different phases of the Moon provide interesting shots as well as affecting exposure times.
Click HERE to go back.
Go to top of page
Welcome
Home&Garden
New Zealand
Diving
Cayman
Family
News
Night Sky
Links