Rodger and Georgina's Web Site
The Night Sky
---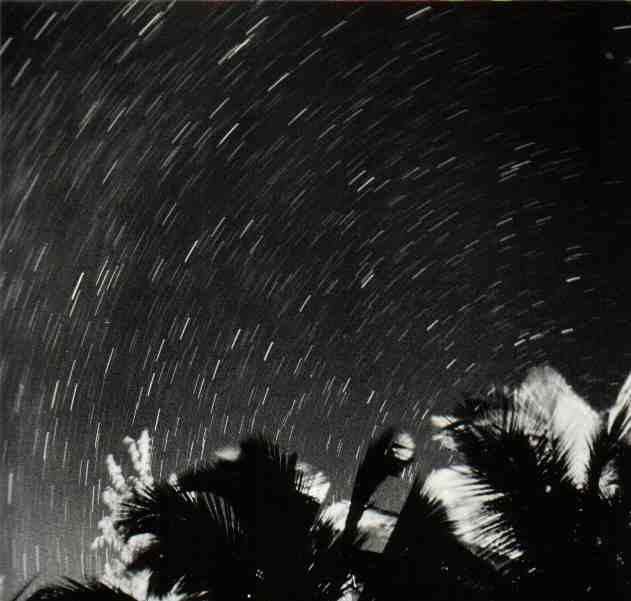 Astrophotography
The moving pattern of the stars provide another fun way to capture night sky images. To achieve the circular pattern in this picture the camera was aimed at the north pole star, the fixed point in the sky. Use the timer, or bulb setting to keep the shutter open and record the apparent movement of the stars. Any interesting foreground object can provide the focus. Pointing the camera east/west will give straighter, diagonal trails. Colour film reveals the varied colours of the stars.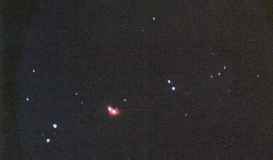 Mounting a camera onto a telescope allows you to photograph fainter night sky object, such as the Orion Nebula. Unless you have a tracking mount that follows the star movements, exposure times have to be short to prevent trailing effects. I'm still working on succesfully photographing Jupiter & Saturn.
Click HERE to go back.
Go to top of page
Welcome
Home&Garden
New Zealand
Diving
Cayman
Family
News
Night Sky
Links